Professional excellent service
Having employed the services of Triple Diamond Healthcare, I am very, very happy to recommend their home care services.
The organization is very professionally run and the staff are highly qualified. The company offices are also subject to unannounced spot checks to ensure everything is being done according to the rules and regulations.
The lady that looks after my mum is not only a fully qualified state registered nurse but also has a degree as a Social Worker.
Here's what happened:
My mother is 93 and at first she was a bit reticent at having unknown people looking after her.
However, the ladies turned up at my mum's flat for the initial assessment and we all sat down and discussed what would be right for my mum.
Well my old mum loved them both! And she phoned me later to tell me how sorry she was for being a little bit stubborn and that she was really looking forward to the first visit.
My mum and her carers are now firm friends.
The carer helps her with all her 'personal care' which is something I found too difficult to do as I'm a man!
They clean her flat, do her shopping, change her bedding, do her washing, and make sure she is taking her medication as she is supposed to.
But they also take time to have a chat and a bit of a giggle!
My mum's entire persona has changed! She was rather lonely and a bit fed up. NOT NOW!
The visits seem to have turned the clock back 20 years! She is now bright and alert and much happier than she's been for years!
And the bonus for me, is that I now worry less. The ladies always text me or call me to let me know how the visit went and if there is anything I need to be aware of.
And now that I do not have to do all the chores, I can actually spend time taking my mum out to dinner or to the shops!
And I just have to add that the cost is very reasonable too.
You only ever have one mum and dad and I don't think I need to say anymore than that!
Anthony Woodley
Thank you!
We were so pleased when Triple Diamond arrived to support us in caring for our mother. They were highly professional but provided a really personal and friendly service. Mum looked forward to their visits, as did we as they helped us through a difficult time. We quickly felt like partners in caring for our mother's needs and they were happy to pass on their expertise to make our role easier. On Mum's passing they showed great compassion and generosity for which we were grateful – we would highly recommend their team.
Mark Gordon Linney
A word of praise
I cannot recommend this company enough ,a true sister act if ever I saw one!
Victoria and Tammi have succeeded to do in the first 3 days what other home help companies failed
To do in 3 years! This company definitely lives up to its name.
Austin Spiteri
Breath of Spring
The care I received from Triple Diamond was wonderful. I could have been very depressed by the deterioration of my mobility but the girls from Triple Diamond were like a Breath of Spring. The care was first class but they also made me laugh and kept up my spirits to such an extent that I looked forward to their visits. I can thorough;u recommend the company.
Geraldine Mitchell
At home Care given to my Mother in 2019
Tammy and Victoria (Triple Diamond), along with their very highly trained, professional, skilled and caring staff looked after my mother at home for a number of months earlier this year. To say the care they provided was outstanding would be an understatement. From day one, Mum was treated like a proper person and not just some elderly person, who is a nuisance. Nothing was too much trouble for them and for the first time in months, I heard my mum laughing which was specifically due to the girls/ladies speaking to and treating mum like a human being, not talking at her, but talking to her and having a proper conversation, showing her the respect she deserves – taking the time to get to know mum, what she likes and dislikes and saw what a great personality she is with a wicked sense of humour. It has been very tough to see my once lovely strong robust mum who lived through the second world war and brought up 6 children reduced to being bedridden but Triple Diamond made the time they were with us and this particular part of this terrible journey that bit more bearable. Unfortunately, due to circumstances beyond our control, Triple Diamond had to end the care giving to mum. We all cried, mum was very upset and we miss Tammy and Victoria greatly. In a very short space of time, they became not just care givers but friends too. I cannot recommend them highly enough. Julia Gebauer.
Julia Gebauer
N/a
Wonderful
Tammi and Victoria started caring for my mum in November 2019 all I can say is how caring kind and loving all the carers are at triple diamond…my mum looks forward to them coming they always make my mum laugh ( which sometimes is hard) they also bend down next to the chair and talk to my mum before they do the care …without them my life would be much harder …they always ask how I am they know when am abit down they spend abit of time talking to me ….all I can say is how wonderful professional caring kind they all are ….well done wonderful company.
Angie Handford
So loving ❤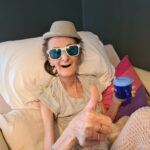 These lovely girls took my bed bond mum under their wings, and cared for my mum so lovingly, These girls became part of our family,
My mum loved them,
Fantastic family run company, I would defo reccomend this company,
Keep up the good work girls,
And thank you all again for taking care of my mum, "Our Janet"
Carley foster
All their Carer's are very Professional.
I find that all of the Carer's are very Caring & very understanding about helping me with my need of feeling comfortable as much as they can. They help me to to relax & not feel any discomfort.
Antony Paul Debenham
My Father
Triple Diamond stepped in to look after my 87 year old Father, following several stints in hospital. Immediately Dad took to the ladies. Very professional, very gentle, very respectful and above all cheered his whole day up. He looked forward to their visits. He doesn't chuckle often, but they made it impossible for him not to. These people have perfected the art of making a person,(who is seriously poorly), totally at ease and comfortable. I cannot recommend them highly enough. Their efforts have also massively helped me and my sister deal with what is going on. Genuinely caring people ❤❤❤❤
Alastair Creed
Wonderful care company!
Triple diamond cared for my dad after he came out of hospital
Dad was dubious to have carers again as the last company he had weren't very good
Triple diamond were fantastic.
Lovely people,kind and thoughtful!
Great communication with me regarding dad
Highly reccomend them
Michelle rockley
Care
The care my Husband received from Triple Diamond was first class we could not fault them at all. They were kind and understanding for his needs, which was a great comfort to myself and Bryan. Thank you very much for your care,
Joan Avery
Mary Cullip
I would highly recommend Victoria and her team.
I couldn't have asked for better care for my mother Mary.
I feel that their hearts were in it, truly warm people and very professional at their job.
Dawn.
Dawn Inskip
Sincere thanks
Having contacted several care providers we knew from the initial call this was the one for us. We were not disappointed at any point and would highly recommend the company and their staff. Sincere thanks.
Kerrie Madden
Care of our mum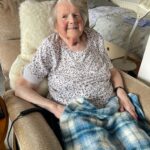 We would just like to send a very big heart felt thanks to Triple Diamond who have been caring for our mum Jill Coker there services have been outstanding, from when we first contacted them they were very quick to get a care plan put in place . And every carer who has been into mum has been so kind and very caring. And any requests we have made have been taken care of . Thank you from Jill and her 4 children .
Christine Johnson